Your business' online presence is one of the most essential tools in acquiring new customers. Every person gathers information about products and services by conducting online search either through smart phones, tablets or personal computers. For this reason, every aspect of your website must give users exactly what he or she wants. While many webmasters have explored keywords, its density, Meta tags, SEO tools and other topics in improving search engine ranks, page load speed is not often given due importance. Many site owners ignore this crucial component, but think about it: if any site took more than three seconds to load, would you be patient? The more time it takes to load a website on a browser, the higher the chance that a visitor will visit a rival site instead. Many studies have highlighted the fact that slow page speeds translates to reduced revenues, lesser traffic and lower rankings on search engines.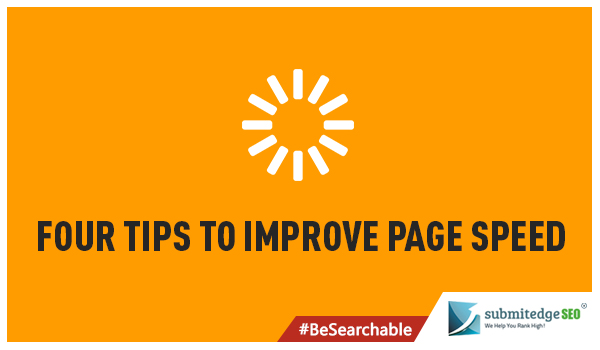 There are several ways to increase page speed; a few of which are indicated below:
1. Reduce tracking codes, embedded videos and share buttons
Tracking codes are essential in informing brand managers about data on visitors but it also increases the time it takes to load the website on a browser. While it is not wise to do away with it completely, a good idea may be to use only those codes that are absolutely necessary. Loading embedded videos also takes a generous amount of time, especially YouTube links. Use video links judiciously because the browser treats it like an entirely different page within your webpage. Additionally, share buttons may be great to gather referrals, but it also slows the speed down. It is essential to outweigh these elements against a slower page speed and make a smart decision.
2. Use content delivery networks
Most site owners use hosting services that store the entire site's content on a server. If the server is located in the same city or even country as the searcher then the page will load quicker. However, if a global user from another country clicks on the site, chances are the site will load much slower. One way to counteract this difference is by making use of content delivery networks (CDN). CDN basically stores a copy of your website on servers all over the world which significantly reduces the load time. Google offers a free CDN service called Page speed service for a limited time period
3. Compress certain page elements
Pages that have a considerable file size take more time to load. This is especially true if you are creating a site replete with animation, video links, sensitive navigation tools and much more. Compression is a technique that compresses certain elements, thereby reducing the HTTP response time. Many web servers now compress certain elements in Gzip format but it is a good idea to double-check your site and see which elements you can further compress.
4. Use Page speed tool
Many page speed tools are readily available on the Internet that assist you in checking which parts of the website are slowing the speed. Google provides a free tool called page speed insights and there are other websites that provide similar services.
Improving page speed enhances a visitor's experience, improves traffic, generates higher revenue and certainly inhibits visitors from clicking on a competitor's website.