Hosting a magazine or a blogging platform is surely not easy as it seems to be. If you have already tasted success you know the amount of work that goes into it to make it happen. It is obviously your hard work that pays off in the end. It takes a lot of dedication and effort in order to be able to climb the success ladder as far as web publishing is concerned. Though it may be slow at the beginning, you are bound to get traffic due to increasing page views much later. Content is surely the king and you cannot jeopardize it by offering not required or insufficient content. You obviously want to offer the best experience to your users. True success here is determined by a large number of sign ups, increase in page views, high levels of engagement, and obviously boost in revenue. This is where the importance of Google Analytics comes into the picture. It is as you know one of most widely used web analytical applications.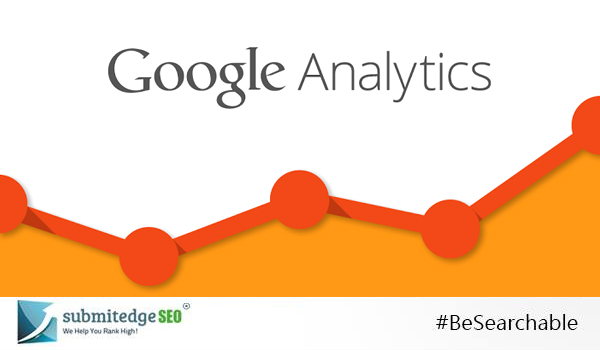 Google Analytics is used on an everyday basis. It is mainly used for tracking the site's performance. Web publishers need to consider three very important reporting tips in conjunction with the analytics. Before getting into the details about the three reports, it is wise to know about dimension and metrics that is also a part of the Google Analytics report.
Dimensions – Basically describes the data
Metrics – They are quantitative measurements of the data
Let us jump to the three major reports:
1.Custom dimension – You already know that every site is different with different dimensions. However, it is important to get the specifics right when it comes to getting reports for the content. The importance of custom dimension is felt as they offer complete control for the web publishers to generate reports. Some of the common examples of custom dimensions are author, Article category, Article tags and Publication year, video, length of the article, and more.
2.Segments – This is another aspect to look into. It is needed as it helps in understanding the content and the users well. They are basically subsets of the data. Application of segments can be done easily and effectively.
3.Goals – Once you learn the benefits of custom dimensions and segments it is important to know the goals. The above mentioned reports are beneficial and help in offering complete information on how your clients respond to the content. There are four major types of goals that you should know about. Goal conversion is tracked only when you have defined the goals well. It can be segregated into four main categories namely destination, event, duration, and bonus.
Once you know the three major reports you are all set to consider Google analytics. Before doing so, know the content type your users are interested in. Look into aspects such as are videos needed, and are the PDF uploaded months ago still downloaded and so on. Getting a straight answer to these questions is one way of knowing that Google analytics is made for you. A step by step approach towards Analytics will surely help you attain your business goals.